Attractions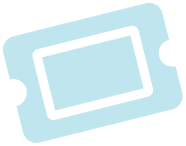 Our wide variety of attractions offers something for everyone in Farragut.

History buff? Learn about the town's namesake and the first admiral in the U.S. Navy, David Glasgow Farragut, and explore the region's rich Civil War past at the Farragut Museum. Music fan? Take in a live show with local musicians and dance the night away at Cotton Eyed Joe. Looking for an evening of family fun? Take the kids to ride go-karts at Sir Goony's Family Fun Center or sink their next hole-in-one at Farragut Golf and Games. Want an entertaining night out? Grab drinks and get social at Topgolf. Need a break after all the exciting fun? Farragut's scenic public parks such as Founder's Park at Campbell Station are perfect places to unwind and slow down. There's no shortage of ways to have a good time here!
Farragut History
Walk
Enjoy a stroll through town to enjoy Farragut's educational sites
View the full map here.

Founders Park
Signs throughout the park provide insight into the people, places, and events that make this area significant to our country's history.

Campbell Station Inn
This 200-year-old inn lodged visitors passing through Knoxville and sheltered Union and Confederate wounded during the Civil War.

Farragut Museum
The Farragut Museum is currently closed for renovations. We look forward to welcoming guests back in late 2024.

Admiral Farragut Plaza
Dedicated in 2010, this plaza features a bronze statue of Admiral David Farragut, Civil War-era cannons and historical markers.

Civil War Trails Historical Marker
Located by Farragut Town Hall, a Civil War Trails marker commemorates the 1863 Battle of Campbell Station fought on this site.

Pleasant Forest Cemetery
This historic cemetery is one of the oldest in this part of the state and is home to many of the early pioneer settlers of this community.
Farragut Business Owners
If you own a business in the Town of Farragut and would like to have your business listed FREE in our Discover, Dine or Stay directories please email visitfarragut@townoffarragut.org